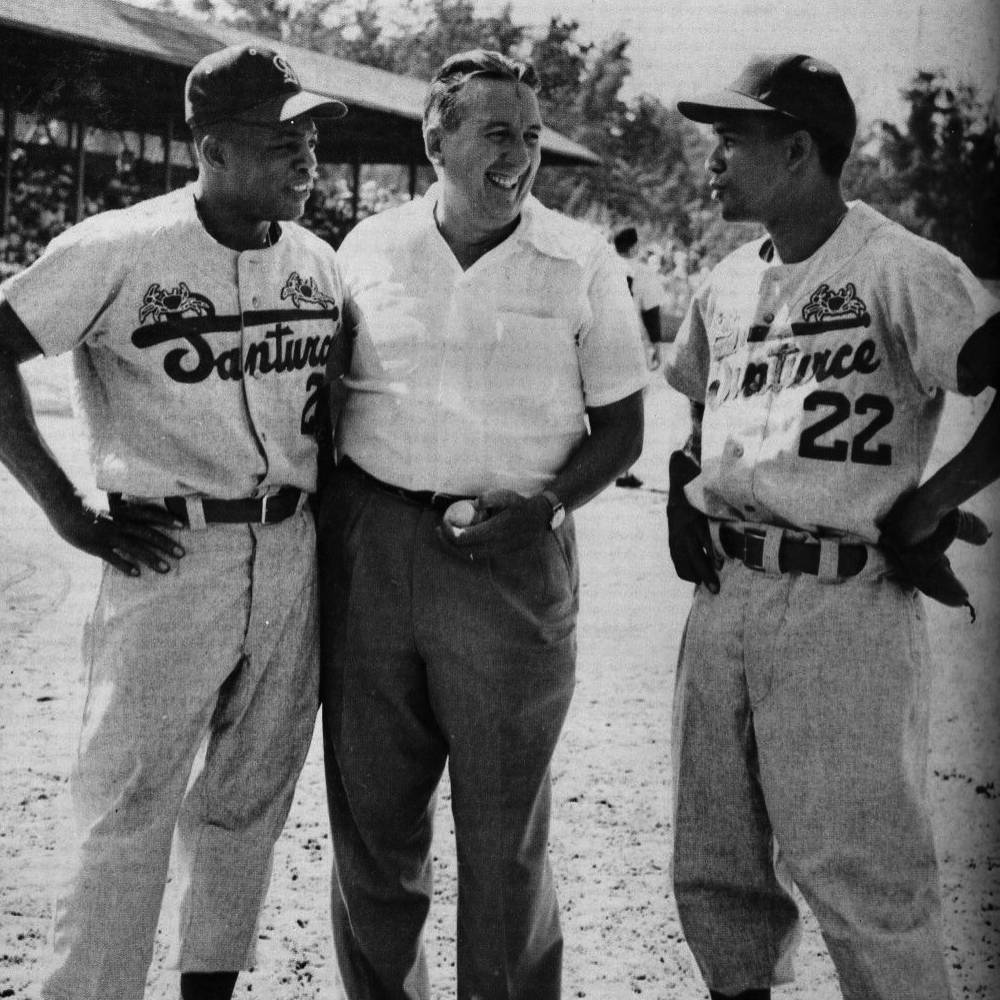 PHOTO: Willie-Mays, Pedrín Zorilla & Rubén-Gómez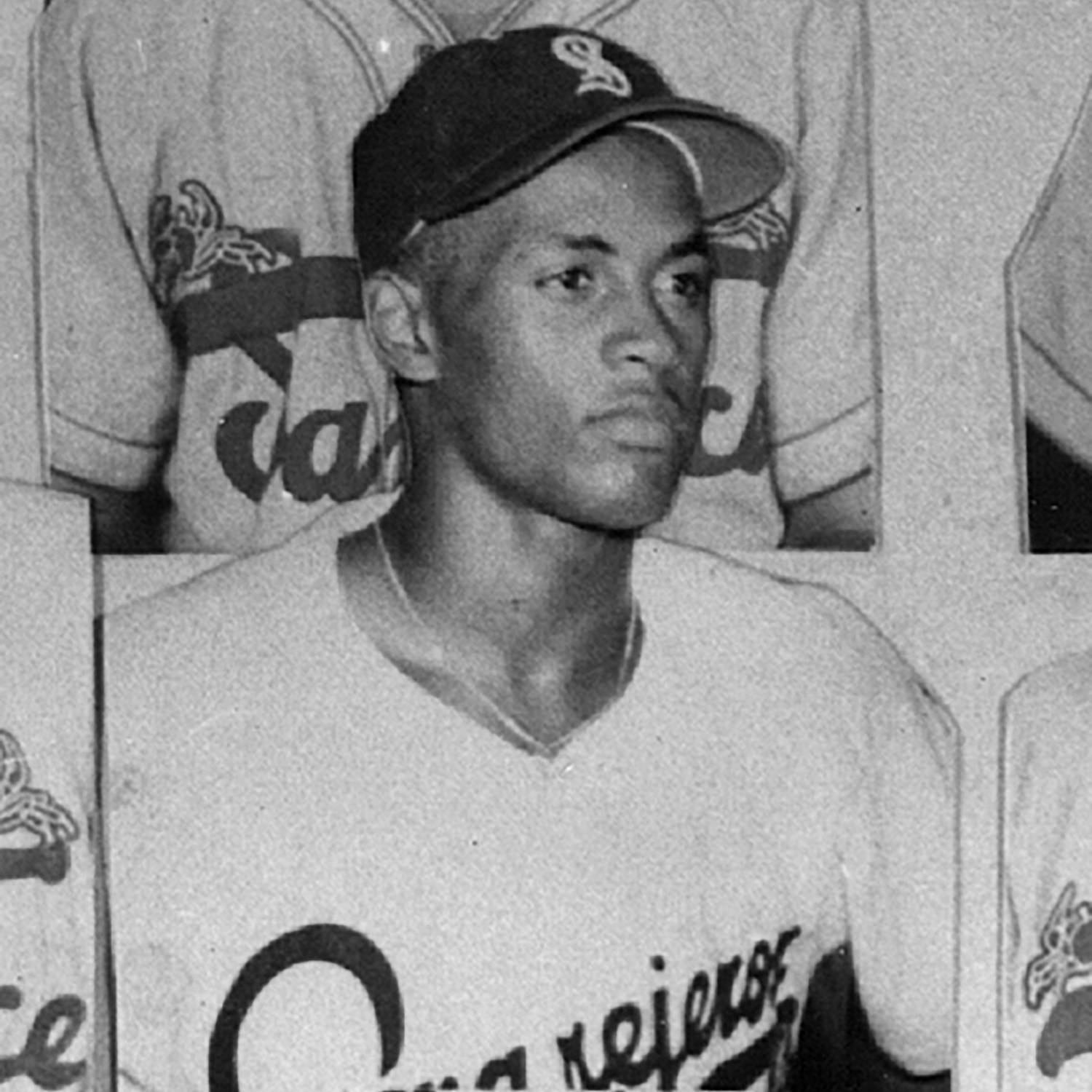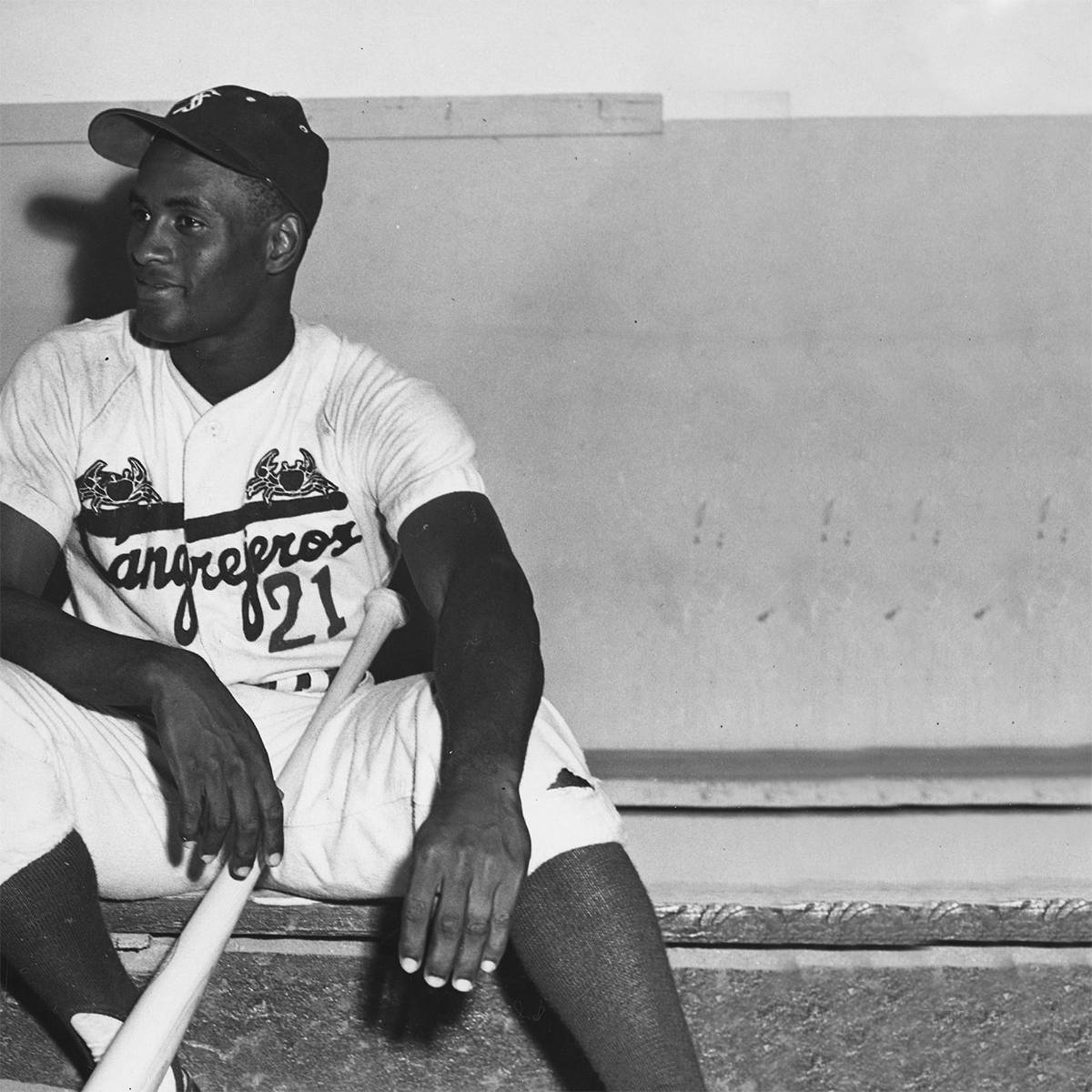 The largest and most populous district of the Puerto Rican capital of San Juan, Santurce began originally as a settlement of African slaves and grew into a densely populated and ethnically diverse home of San Juan's working class community. But then in the 1950s, the barrio seized fame as the absolute center of Caribbean baseball.
The Puerto Rican professional baseball league began in 1934 and for the decade or so, it had been dominated primarily by the ballclub from Ponce. Despite featuring American stars like Satchel Paige and Monte Irvin, the latter of whom became the idol of a young Roberto Clemente, the Cangrejeros from Santurce always finished as an also-ran.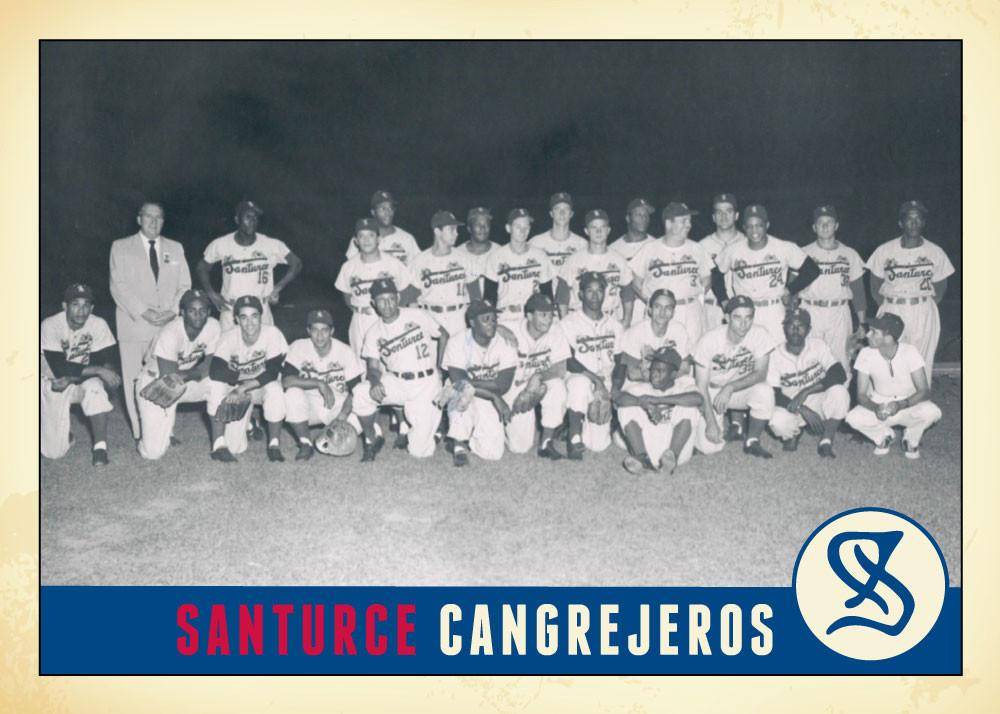 In 1950, however, Cangrejeros owner Pedrin Zorrilla brought in former Ponce manager George Scales, who had led the Leones to five titles, to become Santurce's new skipper for the 1950-1951 season. With Scales at the helm and a lineup bolstered by a number of new players including star Puerto Rican outfielder Luis Olmo, the Cangrejeros won the Puerto Rican championship as well as the Caribbean Series, riding an MVP performance from Olmo in the latter competition.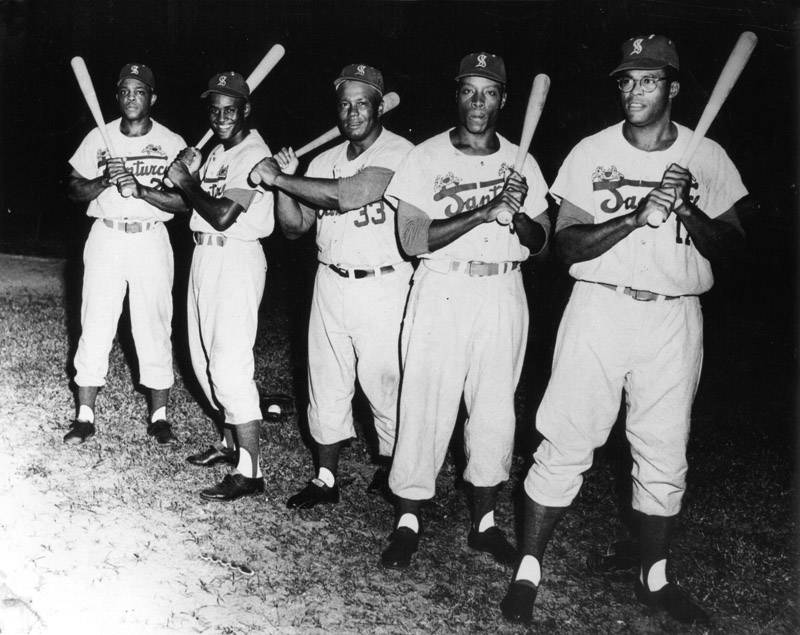 In 1952, after losing the prior season's championship series to the San Juan Senadores, Zorilla signed an 18-year-old outfielder named Roberto Clemente who had been making waves in the Puerto Rican amateur league. With Clemente in the leadoff spot and future Hall of Famer Willard "Home Run" Brown anchoring the heart of the order, the Cangrejeros claimed their second league title and then went undefeated in the 1953 Caribbean Series behind an MVP performance from Brown. In the six games of the tournament, Brown hit 4 homers, 3 doubles, scored 8 runs, and racked up 13 RBIs.
After another disappointing season for the Cangrejeros in 1953, Zorilla managed his best offseason feat yet in signing Willie Mays, who came to Santurce after finishing a season in the big leagues in which he won the National League MVP while leading the New York Giants to the 1954 World Series title.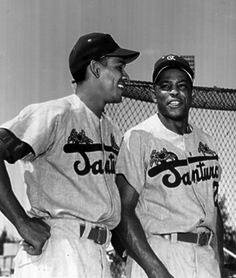 PHOTO: Rubén Gómez & Willie Mays
With Mays in center, a now 20-year-old Clemente in right, and the veteran Olmo still with the club in left, the Cangrejeros boasted one of the great outfields in the history of the sport. Earning the nickname El Escuadron del Panico -- "The Panic Squad" -- the Cangrejeros again ran through both the Puerto Rican League and Caribbean Series en route to their third titles in each competition.
However, the MVP of the Caribbean Series in 1955 was neither Mays nor Clemente, but rather a young shortstop named Don Zimmer who came to Santurce from the Brooklyn Dodgers and would go on to a lengthy career as both a player and coach, notably serving as bench coach for Joe Torre's New York Yankees.
---
SHOP SANTURCE CANGREJEROS
---
Author - JOSEPH SWIDE

Ebbets Family / Contributor