The Dawn of North American Pro Soccer in the Modern Age

It was the mid-1960s. Color television was becoming widespread, and with it, professional sports. Major League Baseball was expanding, the AFL was successfully taking on the NFL (the first Super Bowl was in January 1967). It seemed like the sky was the limit for the appetites of Americans and Canadians to consume professional sports. The 1966 World Cup in England was the first time North Americans were able to see soccer's premier event live and in color on a mass scale.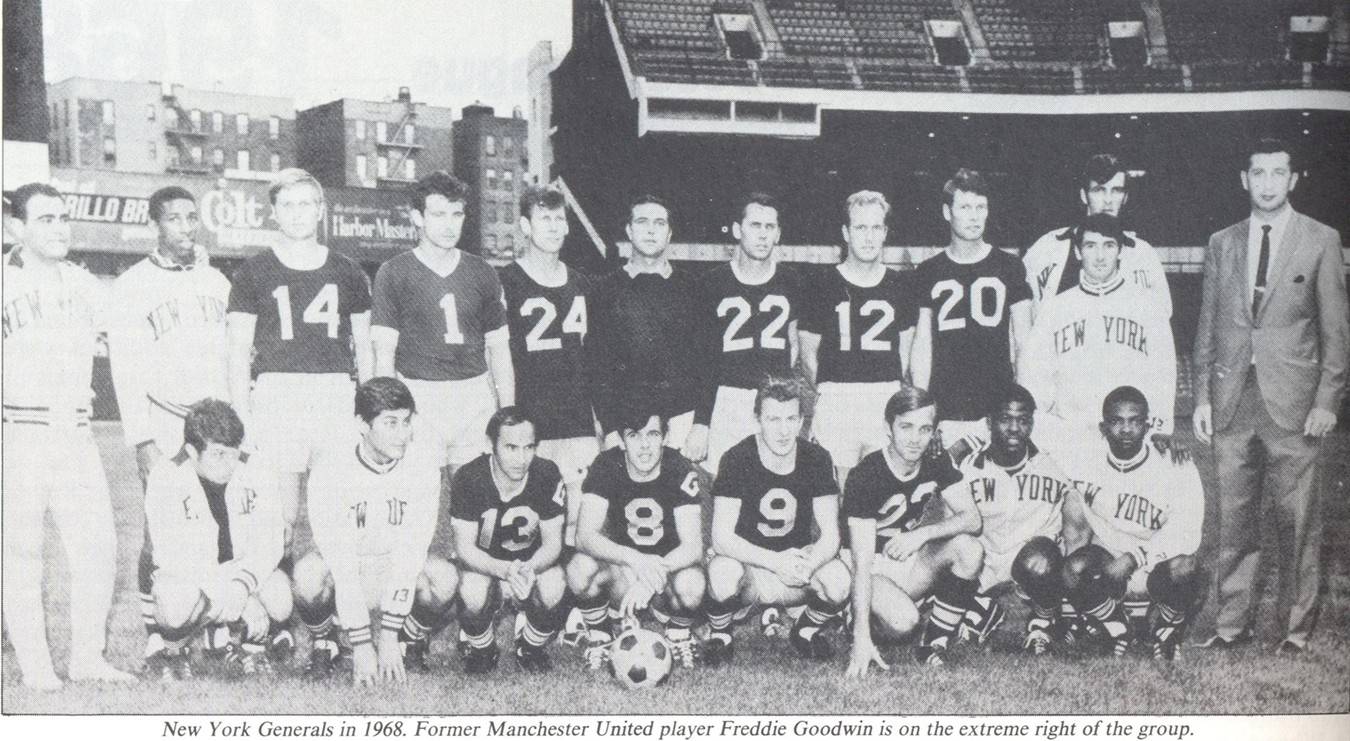 Up until this time, the sport the rest of the world called "football" only enjoyed marginal success in the U.S. and Canada. The top leagues were mainly regional and ethnic affairs. Therefore it seemed like an opportune time to introduce a coast-coast pro soccer league. The only problem was that there were two different groups competing to field a league first. The United Soccer Association was sanctioned by the USSFA and their Canadian counterparts, the CSFA. However, it was the "outlaw" National Professional Soccer League which secured a television contract with CBS.
The TV issue was interesting as it was non other than veteran broadcaster Jack Whittaker (not exactly a soccer expert) who called the games, while former Northern Island player Danny Blanchflower did the "color". Blanchflower was not shy in expressing his opinion, which much of the time meant that he did not approve of the quality of the product on the field. Another obstacle for CBS was commercials. American sports like baseball and football had natural breaks where commercials could be slotted. It was discovered that the network was colluding with the referees in awarding free kicks in order to slot commercials.
Over at the other league, the FIFA-sanctioned USA, it was decided to solve the problem of not enough time to form viable rosters by importing teams wholesale from Europe and Latin America. Therefore the Cleveland Stokers were "represented" by England's Stoke City, the Wolverhampton Wanderers became the Los Angeles Wolves, etc. (One ponders what it must have been like for Stoke City players – stars in their native England – to find themselves playing in a cavernous and near-empty Cleveland Municipal Stadium before befuddled observers).
The other obvious problem of having two leagues was that in cities like New York, Los Angeles, and Chicago, they were splitting a very small soccer pie. The New York Generals and Skyliners both shared Yankee Stadium, for example.
After managing to (barely) get through their first seasons, the two leagues decided to merge in 1968, and the North American Soccer League was born.  We'll cover what happened next in our next post.
Baltimore Bays*

Atlanta Chiefs

Chicago Spurs

Los Angeles Toros

New York Generals

Oakland Clippers

Philadelphia Spartans

Pittsburgh Phantoms

St. Louis Stars

Toronto Falcons
*League Champion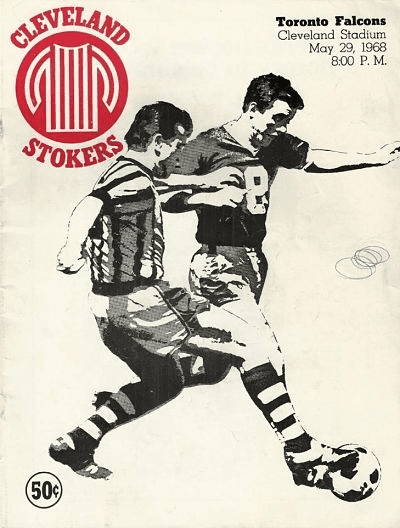 United Soccer Association 1967

Los Angeles Wolves (Wolverhampton Wanderers, UK)*
Boston Rovers (Shamrock Rovers, Ireland)
Chicago Mustangs (Cagliari, Italy)
Cleveland Stokers (Stoke City, UK)
Dallas Tornado (Dundee United, Scotland)
Detroit Cougars (Glentoran, Northern Ireland)
Houston Stars (Bangu, Brazil)
New York Skyliners (Cerro, Uruguay)

San Francisco Gales

(ADO Den Haag, Netherlands)
Toronto City (Hibernian, Scotland)
Vancouver Royal Canadians (Sunderland, UK)
Washington Whips (Aberdeen, Scotland)
*League Champion