Founder, Jerry Cohen, goes through his picks from our latest ballcap release and why he chose to add these to this months ballcap roster.
---
Ciudad Juarez Indios 1950
In 1946 Jorge Pascual and his brothers took over the independent Mexican League and used fifty million dollars of their fortune to pose a direct challenge to the U.S. major leagues. With money to burn, Pascual not only the top Mexican and Negro leagues players (baseball was still a segregated affair in the U.S.), but also induced a handful of American major leaguers to "jump" their contracts to play in Mexico. Not to be outdone, the powers that be in organized baseball set up a rival league – the Class B Mexican National League. In the two cities that competed directly with Pascual's league – Mexico City and Torreon – the Aztecas and the Laguneros could not compete, and withdrew on April 27th (the rest of the league folded at the end of May). The ill-fated one and only season of the Mexican National League ended with the Chihuahua Dorados and Juarez Indios tied for first place. However the Juarez franchise found new life in the Arizona-Texas League. In 1950, the Indios, led by manager Syd Cohen, won the A-TL pennant by two games over cross-border rival El Paso. Mexican historical baseball uniforms are among the most difficult to research, and I was thrilled to find a few photographs of this team. The indios were a rare club that sported and an emblem on the pants (see photo).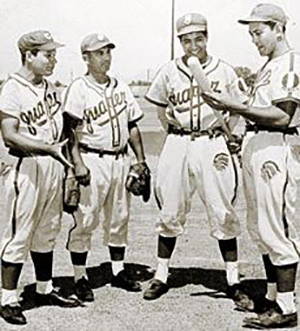 ---
Leaksville-Draper-Spray Triplets 1934
Known formally in the standings as "Leaksville-Draper-Spray", the team that represented these three North Carolina towns proudly wore "TRI-CITY" on their uniforms. I like this cap because of the band of trim around the crown, a style worn by a few teams (the Cleveland Buckeyes of the Negro American League was another), but which appears to have faded out in the 1940s. The Class-B Bi-State League featured teams from Virginia and North Carolina, and the Triplets have the distinction of being the only team to appear in all nine seasons in which the league existed.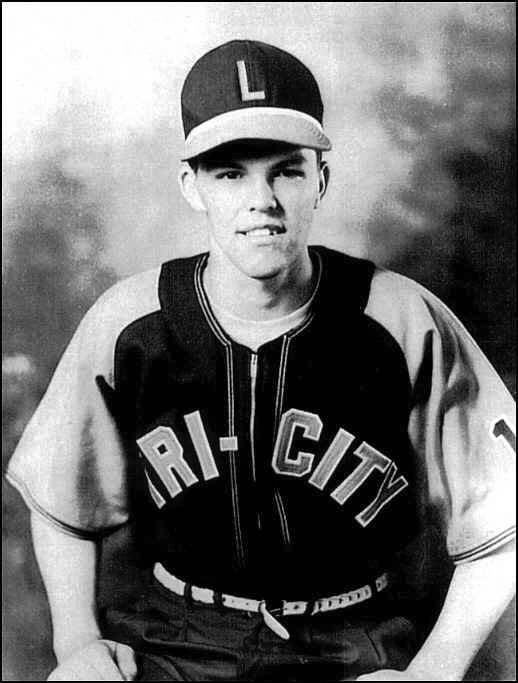 ---
Galveston White Caps 1950
Well, if your team name is "White Caps", what are you supposed to do? Galveston finished second in the Gulf Coast League in 1950, but led the circuit in attendance, with 89,592 fans coming through the turnstiles at White Cap Park . Galveston's Cuban-born pitcher Ramon Roger led the league with a 2.51 ERA. Roger has the distinction of being the winning pitcher in the old Cuban League's longest game – a 20-inning affair between Cienfuegos and Marianao in 1943. He pitched eleven scoreless innings for the Elefantes.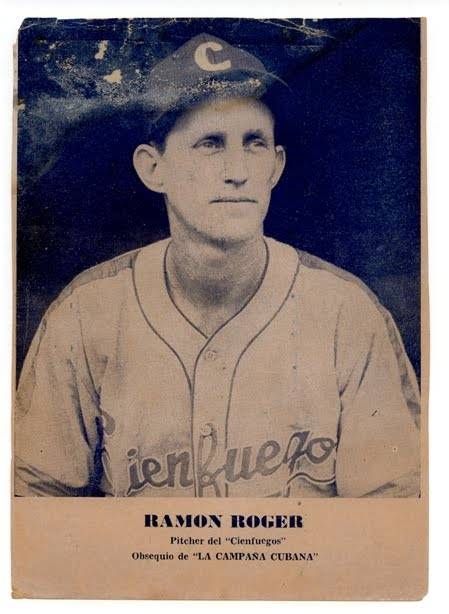 ---
Author - JERRY COHEN

Founder, EFF Inc.