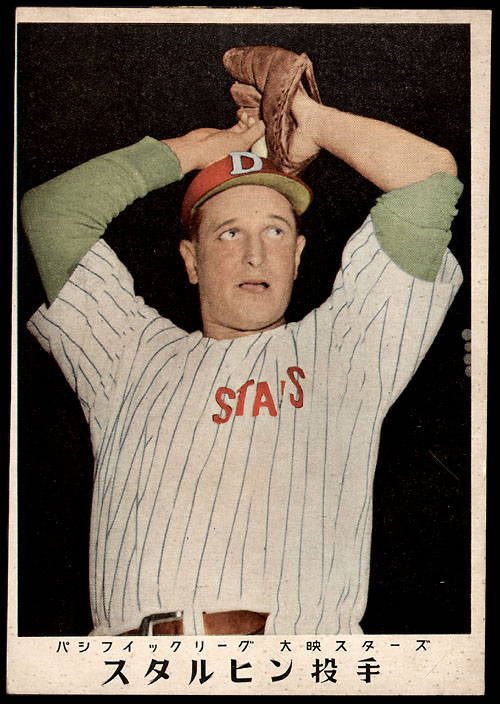 The fascinating tale of one of the winningest pitchers in the history of Japanese professional baseball began on an unknown date in 1916 when a child was born in Russia's Ural Mountains under the name Viktor Konstantinovich Starukhin. His father was a Russian aristocrat loyal to the rule of the czar, so when the Russian Revolution began in 1917 with the aim to overthrow czarist rule, the family fled into the wilds of Siberia, where they endured near-starvation and exhaustion while narrowly evading capture during a trek covering thousands of miles before making their way into China before ultimately immigrating into Japan where they settled in the island of Hokkaido.

As the Russian infant known as Viktor Starukhin grew into a strapping Japanese teenager known as Victor Starffin, he discovered an immense natural talent for baseball. While starring for his school team in the town of Asahikawa and leading them deep into Japan's famous national high school tournament, which gained him significant local fame and national recognition, Starffin also began playing for top local amateur clubs. A coveted prospect by scouts of professional clubs, Starffin had his sights set on attending university to continue his education and amateur baseball career.

However in 1933, when Starffin was 17 years old, his father murdered his young Russian mistress in a brutal crime that not only landed his father in prison but also put the rest of the family at risk of deportation. The owner of the Tokyo Giants at the time, Matsutaro Shoriki, was also a national media mogul as owner of a major national newspaper and allegedly used his power and leverage to bring Starffin to the Giants. According to certain accounts, in exchange for Starffin signing with the club, Shoriki agreed to not publicize details of Starffin's father's case, helping to keep the family from being deported, and also helped to reduce Starffin's father's prison sentence. Whatever the exact details, Starffin began his career with the Giants in 1936 as a 20-year-old pitcher.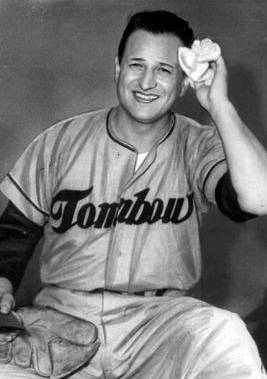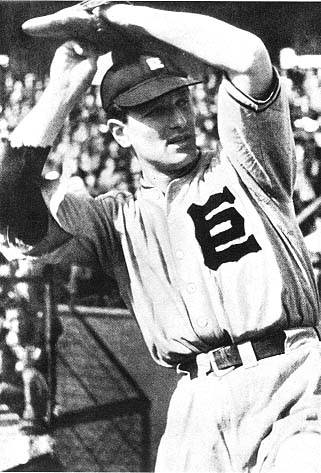 After several seasons of solid but not exceptional production for the Giants, in 1939 Starffin produced what is possibly the greatest single season performance by a pitcher in the history of professional baseball anywhere in the world. Over the course of the '39 campaign, Starffin started 68 games and threw 458 innings, recording 38 complete games and 10 shutouts while racking up 282 strikeouts, conceding only 4 home runs, and posting a 1.73 ERA en route to finishing the year with a record of 42-15. The Giants as a team finished the season in first place with 66 wins, meaning Starffin alone accounted for two thirds of the team's entire win total.

But as the tides of wartime nationalism and xenophobia began to rise in Japan in the early 1940s, the man who became known as "The Blue Eyed Japanese" found his status in the country again under threat, even as the superstar pitcher of the most famous ballclub in the country. First, the government forced him to take on a Japanese name, and Starffin began pitching under the name "Hiroshi Suda." Then in 1944, after starting the season with a 6-0 record, Starffin was abruptly released by the team under murky reasons of "national security" and was sent along with his wife and child to live in what was essentially an internment camp for residents of Japan who were not ethnically Japanese.

After the war, Starffin returned to professional baseball, bouncing around several clubs for the last portion of career. Also suffering from increasing mental instability and alcoholism, Starffin never regained his pre-war form. In his final season, at age 39, he became the second player in Japanese baseball history to notch 300 career wins, but finished the year with a record of just 7-21. The following winter, at age 40, Starffin was killed when his car was hit by a tram in Tokyo.

When the Japanese Baseball Hall of Fame opened in 1959, Starffin was inducted in its second ever class, in 1960. When his hometown of Asahikawa opened a new 25,000 seat ballpark in 1983, it was christened Asahikawa Starffin Stadium, the only such ballpark in all of Japan to be named in honor of an individual player.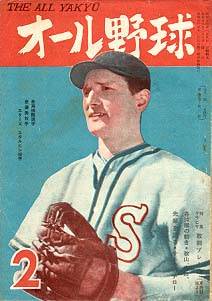 SHOP OUR JAPANESE BASEBALL COLLECTION
---