Ebbets founder and CEO, Jerry Cohen, picks his favorite ballcaps from our current lineup.
Every once in a while I like to dig a little deeper into the history of the products we offer. This time I am focusing on three caps we have recently released.
Buffalo Bisons 1967
The hardscrabble city by Lake Erie has been flirting with major league status since professional baseball began. The original Bisons were actually in the National League from 1879 to 1895. The Blues or "Buffeds" were members of baseball's third major league – the Federal League – in 1914 and 1915. After that Buffalo settled into the top tier of minor league baseball, and frustratingly, was an also-ran in several rounds of MLB expansion. Buffalo was a member of another "third major league" – Branch Rickey's Continental League – which never played a game because most of its cities were absorbed in the first wave of MLB expansion and franchise moves in 1961 and 1962.
In the 1960s and 1970s the Bisons played in cavernous and aging War Memorial Stadium, a building better suited to football. The Rockpile's other baseball claim to fame was its appearance as "Knights Field" in the film "The Natural". This particular cap was worn by Johnny Bench when he was a member of the Bisons in 1967.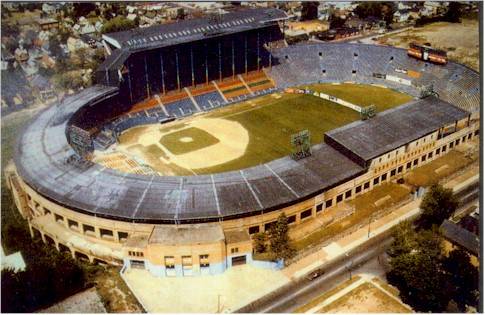 The ovate War Memorial Stadium.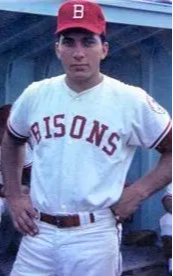 Johnny Bench game ready. c. 1967
Memphis Red Sox 1944
I was delighted to see Charley Pride's interviews while watching Ken Burns' "Country Music" series recently. Before becoming the first solo African-American performer on the Grand Ole Opry in 1967, Pride was a pitcher in the Negro leagues – he faced down Willie Mays and Hank Aaron as a member of the Memphis Red Sox. He also had a short career in minor league baseball at the "C" and "D" levels. Pride, who described himself as having a "pretty good little curve" bounced around the Arizona-Mexico League, the Wisconsin State League, and the Pioneer League before hanging up his spikes and picking up his guitar.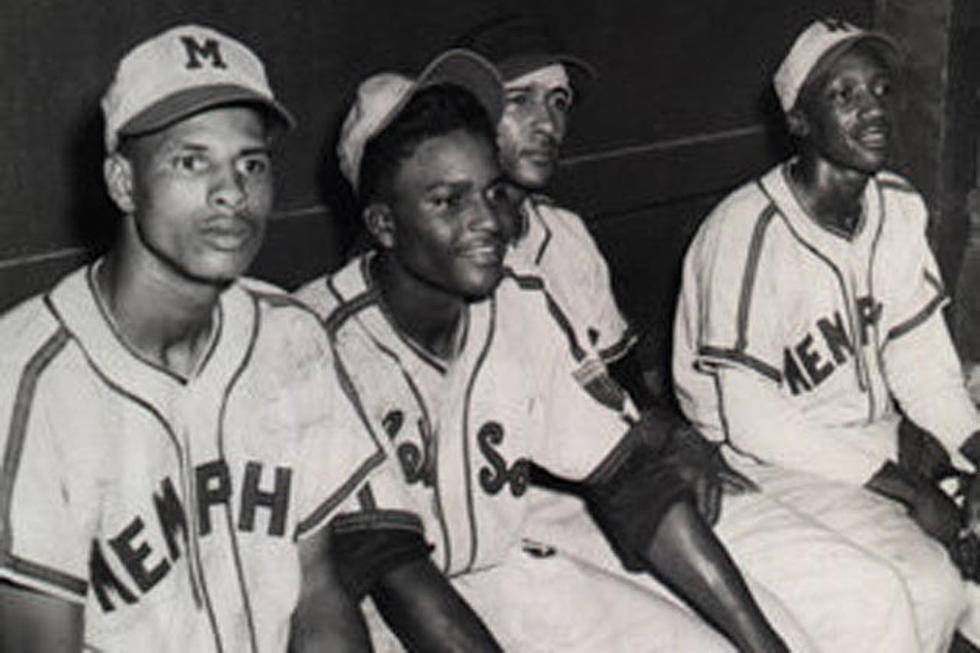 Charley Pride, second from left, with Memphis Red Sox.
Albuquerque Dukes 1977
One of our most popular new caps is the one worn by the Albuquerque Dukes. This version of the Dukes began in 1972 when the Dodgers transferred their Spokane affiliate to the New Mexico city. The '72 Dukes were managed by Tommy Lasorda and included Ron Cey, Davey Lopes, and Charlie Hough on their roster. Lasorda led the team to 92-56 record and the Pacific Coast League championship. The Zia emblem on the hat, which is also on New Mexico's state flag, combines the emblem of the Zia Pueblo with the historic colors of Spain, New Mexico's original colonizers.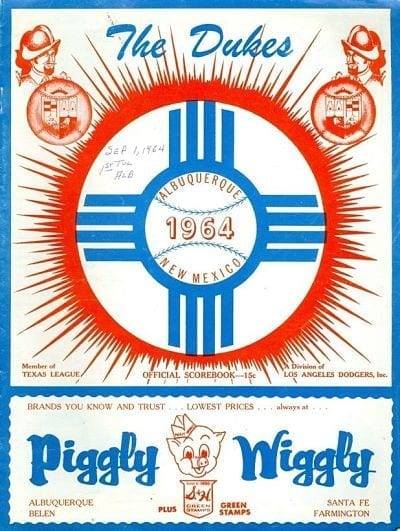 Albuquerque Dukes official scorebook brought to you by Piggly Wiggly.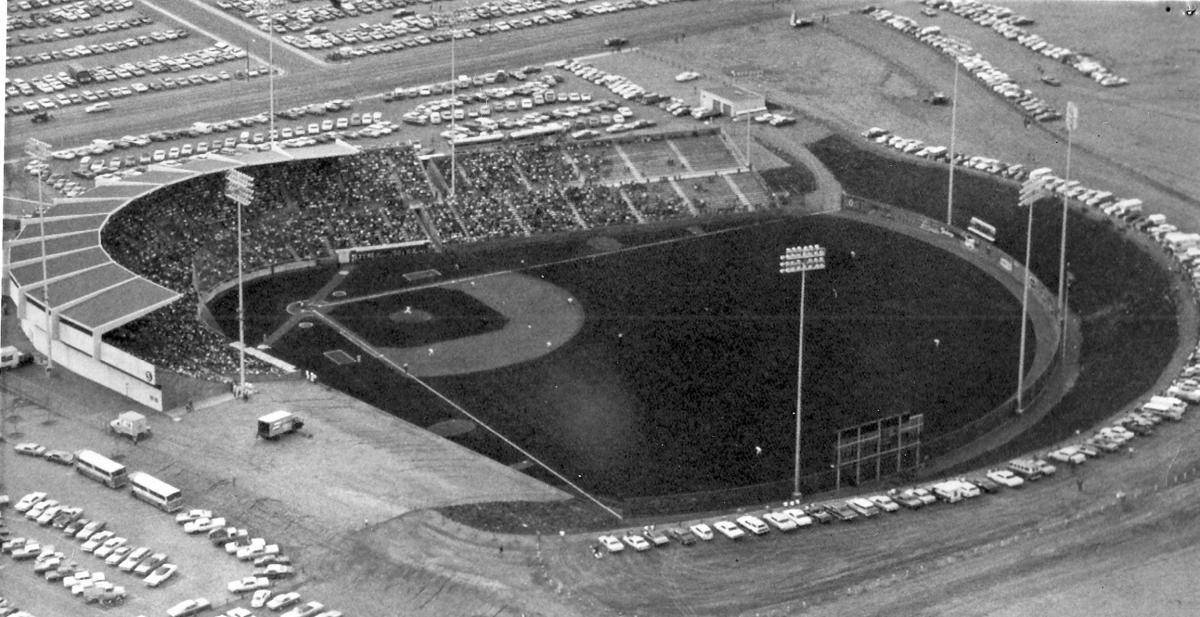 Albuquerque Sports Stadium with its signature drive-in outfield.
If you want to buy all three of these hats (or any three hats, for that matter), remember our Ballcap Collector Deal gets you three caps for just 125! Plus a free wool care brush and free shipping!
---