THE SEATTLE RAINIERS: How an iconic local beer injected new life into Seattle baseball


THE SEATTLE RAINIERS: How an iconic local beer injected new life into Seattle baseball

The history of the Seattle Rainiers ballclub goes back to the founding of the Pacific Coast League, and even before that. Around the turn of the century, a team that called itself the Seattle Clamdiggers competed in the Pacific Northwest League. When the PCL was founded in 1903, the Clamdiggers were one of the charter members, changing their name to the Indians to compete in the PCL. However in 1906, after the San Francisco Earthquake put the league into dire financial straits, the PCL contracted two clubs including Seattle, sending the Indians to compete in the lower level Northwest League until they finally made their return to the Coast League in 1919.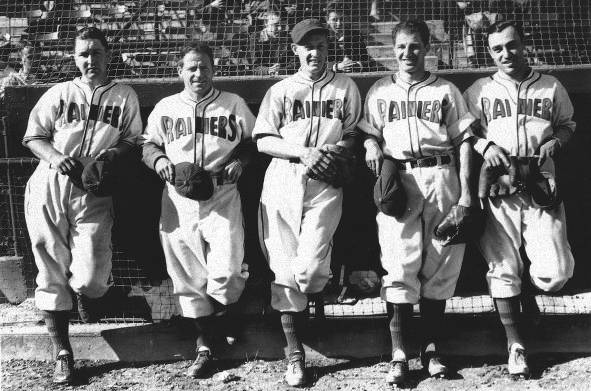 When the Indians returned to the PCL, they played their home games at Dugdale Field a small ballpark with wooden grandstands located in Seattle's Rainier Valley and named after Dan Dugdale, a wealthy Seattle businessman who played for the National League's Washington Senators in 1894. Seattle won its first PCL championship in 1924, the high point of the first era of Pacific Coast League baseball in Seattle.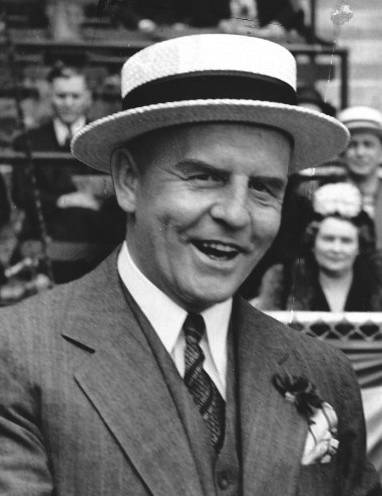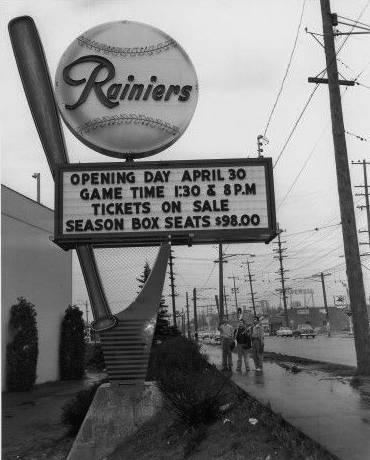 When Dugdale Field burned to the ground in 1932, the Indians were forced to play home games at Civic Stadium near downtown until local brewery magnate Emil Sick bought the club in 1938 and ushered in a new era of Seattle baseball as he set to work on building a new ballpark in the Rainier Valley and renamed the team the Rainiers, after his brewery, which itself took its name from the nearby Mount Rainier.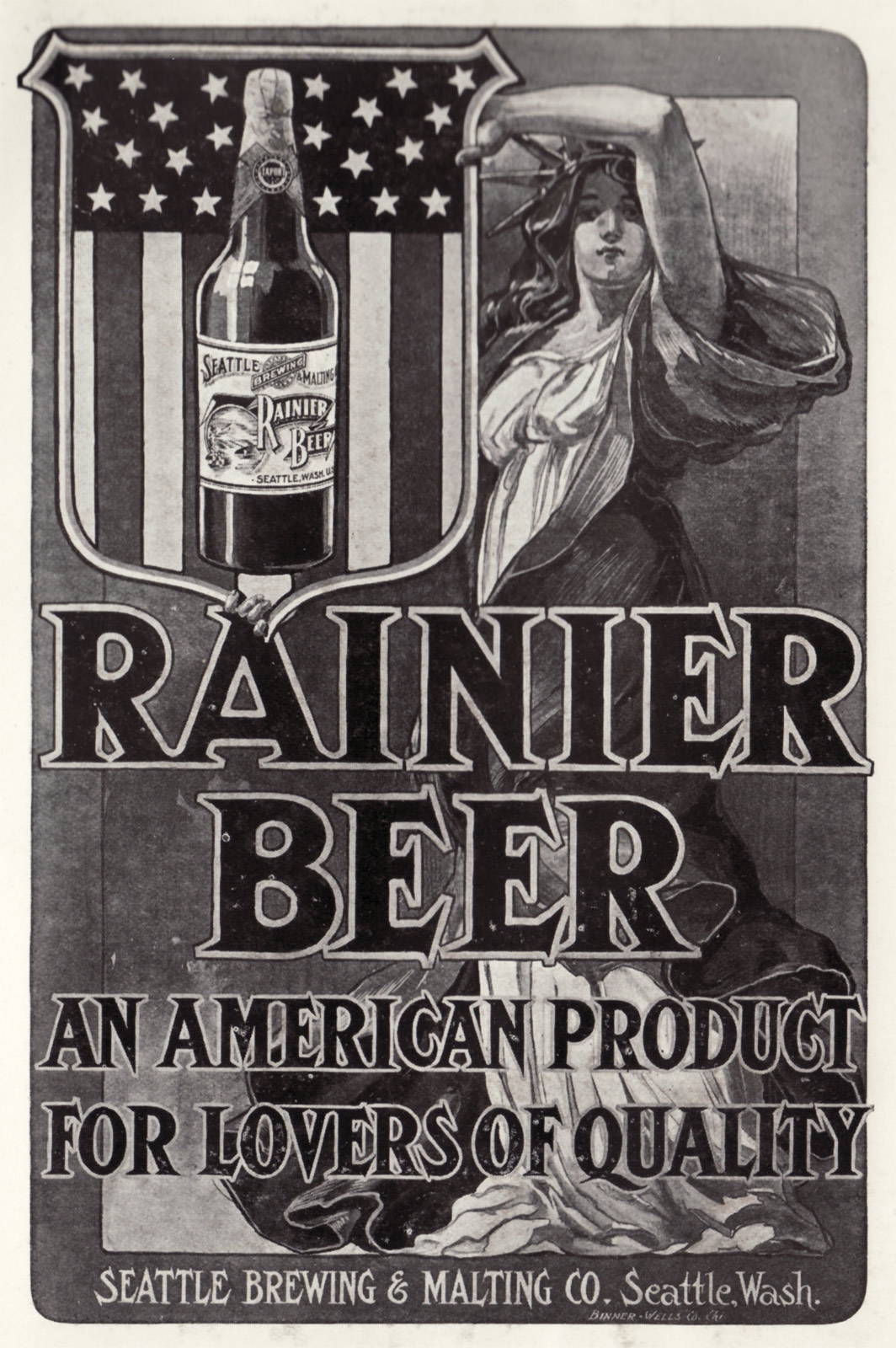 The newly christened Rainiers opened their new home, 15,000-seat Sick's Stadium, located on the site of the former Dugdale Field, in 1938, and were led by star young pitcher Fred Hutchinson. Hutchinson had recently graduated from nearby Franklin High School and finished the '38 season with a 25-7 record in his only season with the Rainiers before moving on to the Major Leagues. However, even without Hutchinson, the Rainiers carried their new energy into winning three consecutive PCL championships from 1940-1942. Seattle also finished as the runners-up in 1943, 1945, and 1948, before winning another PCL title in 1951. In 1955, with Hutchinson returning to his hometown to manage the Rainiers after finishing a strong playing career, Seattle won its last championship of the PCL's golden age.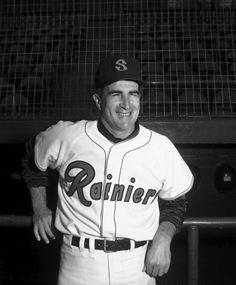 When the PCL went into decline after 1957, the Rainiers hung around off and on as a minor league affiliate of various clubs until Major League Baseball granted the city an expansion franchise, the Seattle Mariners.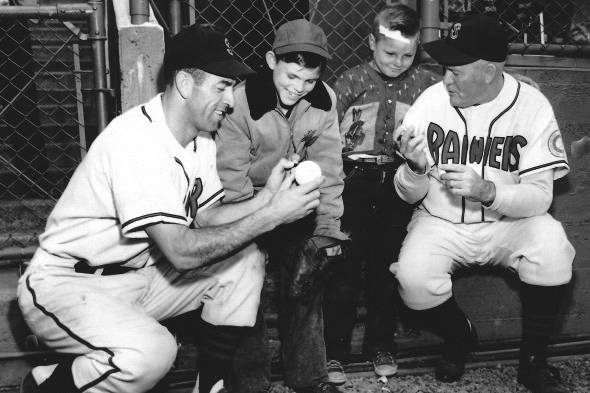 In recent years, the Mariners pay homage to the Rainiers by wearing their ancestors' red/white uniforms and iconic script "R" ballcap for special occasions.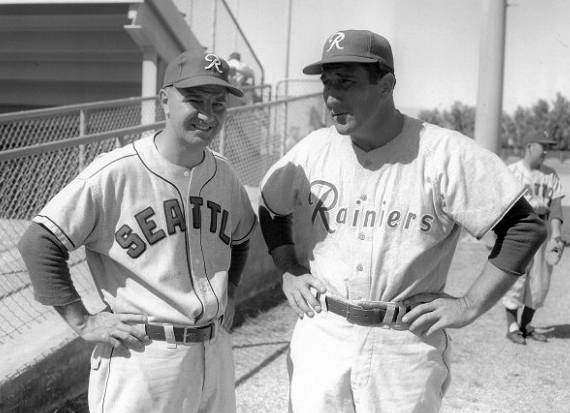 ---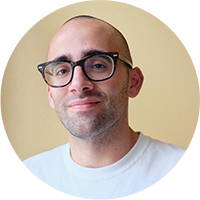 Author - JOE SWIDE

Contributor, EFF Inc.