Andy from Ebbets Field Flannels had the distinct pleasure of meeting up with Grammy Award winning rapper, activist, sports enthusiast and entrepreneur, Killer Mike, at his downtown Atlanta Flagship barber shop named SWAG SHOP, to discuss his latest business venture that is all the buzz in his hometown city. A production crew from Netflix is on hand filming for an upcoming story inside, and Mike is gracious enough to carve out a few minutes for him. Check it out –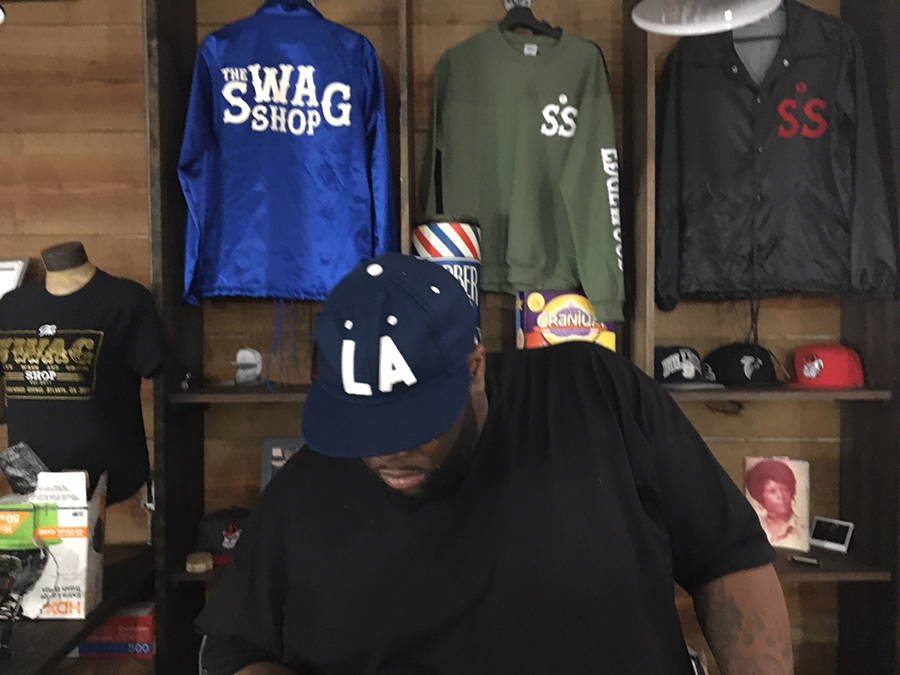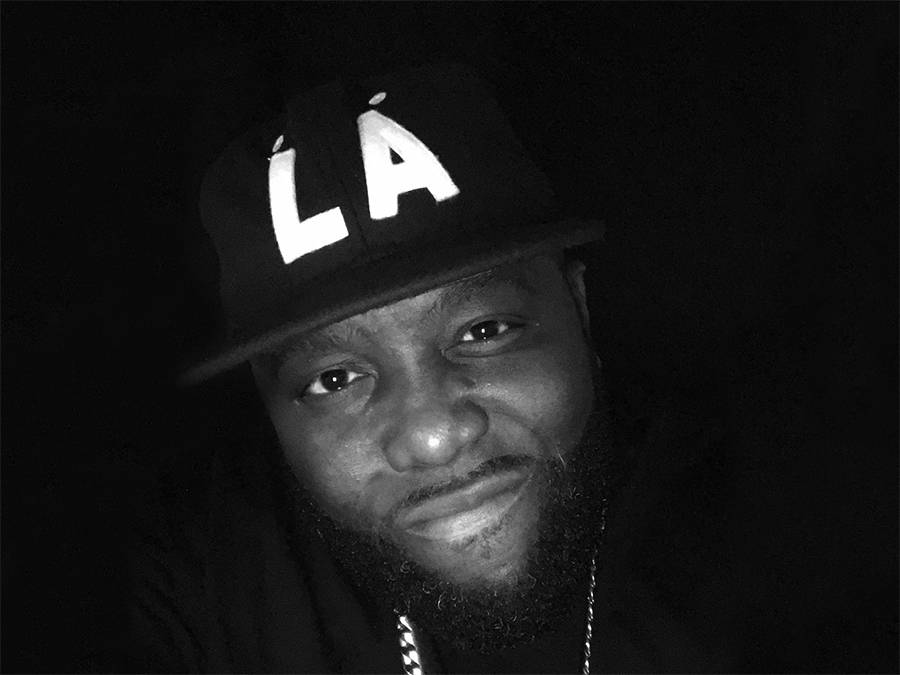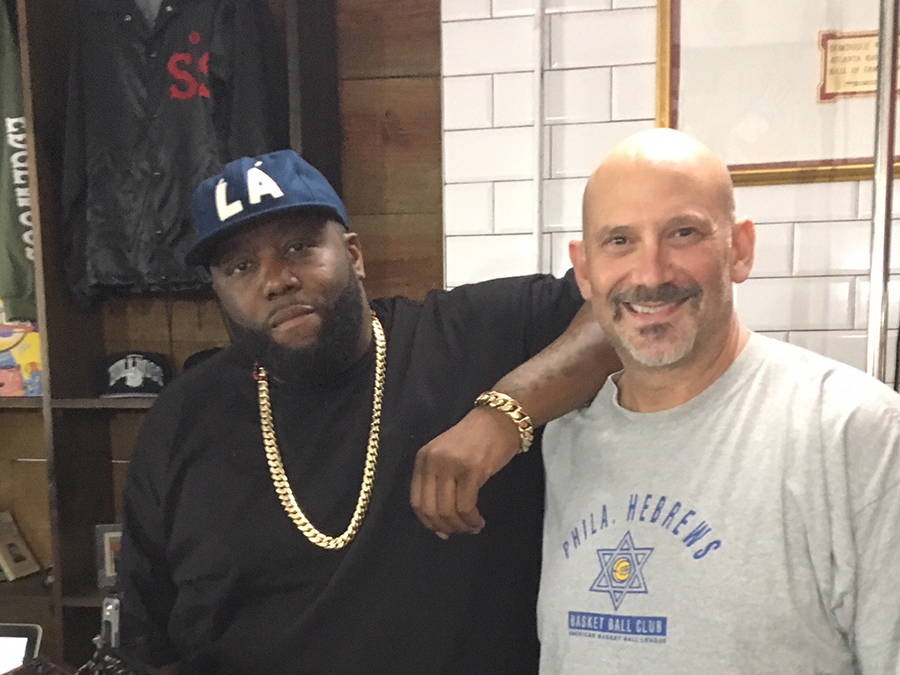 Andy: You've been rapping your whole life. What made you want to open a barbershop?
Killer Mike: I like cool stuff. That's why I like shopping at an Ebbets Field Flannels store and places like Classic Soles. I like stores and shops owned by people who know their neighborhoods and the people that come into their shops and deliver a memorable experience. Barbershops are those kinds of shops. Other barber shops in Atlanta seemed to just deliver a quick 15 minute cut and send you on your way. I wanted a place where a regular working guy could come in and get pampered with a hot towel shave and be treated like a King for 30 minutes to an hour. You also have good healthy arguments about sports and politics.  
Andy: Sounds pretty inviting to me… I've always thought SWAG meant "cool gear." Why the name SWAG?
Killer Mike:  Shaft had Swagger. It's that confidence a man walks with. After you leave this shop you'll have it too. SWAG stands for Shave, Wash & Groom. Most guys don't have time to give themselves a proper shave in the mornings when they're rushing to work. We pay attention to all the details and especially for bald guys like you (laughs all around). You can't do this yourself, you'll miss a few spots, cut yourself, or walk out your door with a curly rat tail.
Andy: Alright, you nailed me...except no rat tails to date. Speaking of dates, a big one is coming up for you as you're opening another location inside Phillips Arena soon, the home of the Atlanta Hawks. Tell us more about this groundbreaking venture and are there any plans for expansion beyond?
Killer Mike:  First, I'm predicting a NBA title for the Hawks in a few years – I'm a fan from way back! Having a barbershop in a major arena is a first. It's an honor and huge responsibility to make sure the new shop at Philips will keep up the standards of our Flagship at 365 Edgewood Avenue. The fans can enjoy watching the game while getting the same top shelf, Shave Wash and Groom experience we're known for. I'm truly humbled and excited for this opportunity. Beyond Philips, we're looking at opening another 25 shops over the next 5 years in major markets like Houston, New York, Los Angeles, and Miami to name a few. Ultimately, we'd like to have 150 stores in major markets nationwide.
Andy: I have no doubt you'll get there. The whole city is excited for the new shop in Philips and I can't wait to be a customer – congratulations! I also want to congratulate you for having the Atlanta City Council proclaim a "Killer Mike Day" in honor of all your accomplishments and contributions to the city of Atlanta. Proud moment no doubt?
Killer Mike:  Yes, but I don't like to make a big deal about it. Just a kid from Atlanta trying to do right by my city. I was taught to grow up to care for your community, love the teams you cheer for and do your civic duty. Everybody should. Pay attention and work for issues close to your heart. Be it affordable housing or feeding the hungry. I feel responsibility to help my city and for whatever reason, the world pays more attention because I'm a rapper and that's ok. I've used that to help my local community. I helped get Keisha elected (Mayor Keisha Lance Bottoms), encouraged people to bank with Black owned banks and other businesses. Again, I'm just trying to do what everybody should be doing to help their communities.
Andy: With all of this experience under your belt, do you have any political ambitions? I see a landslide victory in your future.
Killer Mike:  Ha, ha, no, no, no, no...I just wanna be really rich and become a philanthropist.
Andy: You're well on your way… Last question. You're wearing an Ebbets cap and you've got some SWAG Shop branded gear that was an Ebbets collaboration hanging in the shop. Why Ebbets?
Killer Mike: I've done business with bigger companies and I really like working with a smaller company like Ebbets Field that makes their gear in America, and keeps jobs in the USA. The logos are unique and the craftsmanship is obvious in the quality of their products. I love the way Ebbets preserves the past and the history behind everything – they're truly a historical marker in my mind. The hats are made exactly like your grandfather wore them. I know some sports and about the Negro Leagues, but Ebbets has taught me so much more about other defunct leagues and leagues and teams I never knew existed. For me, this makes Ebbets a perfect company to do a collab with, because we both believe in delivering a high quality product and experience.

Big thanks to Killer Mike for his time and for his collaboration with us. If you're ever in the Atlanta area, we highly recommend you stop in the SWAG Shop for a groovy grooming experience you'll soon not forget. Located at 365 Edgewood Avenue, Atlanta, GA 30312. You can also follow Mike on Twitter @KillerMike and on Instagram @killermike
Twitter link: https://twitter.com/KillerMike
Instagram link: https://www.instagram.com/killermike/
---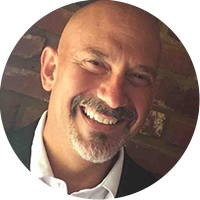 Author - ANDY HYMAN
---