Part of what separates EFF from the rest is how we go about unearthing and archiving the historical research that we use in creating our products. There are often puzzles to solve and questions to answer. We recently released a new batch of historic baseball caps, and I thought it might be fun to talk a little bit about the process, so I picked three of the caps to discuss here.
~ Jerry Cohen, President
---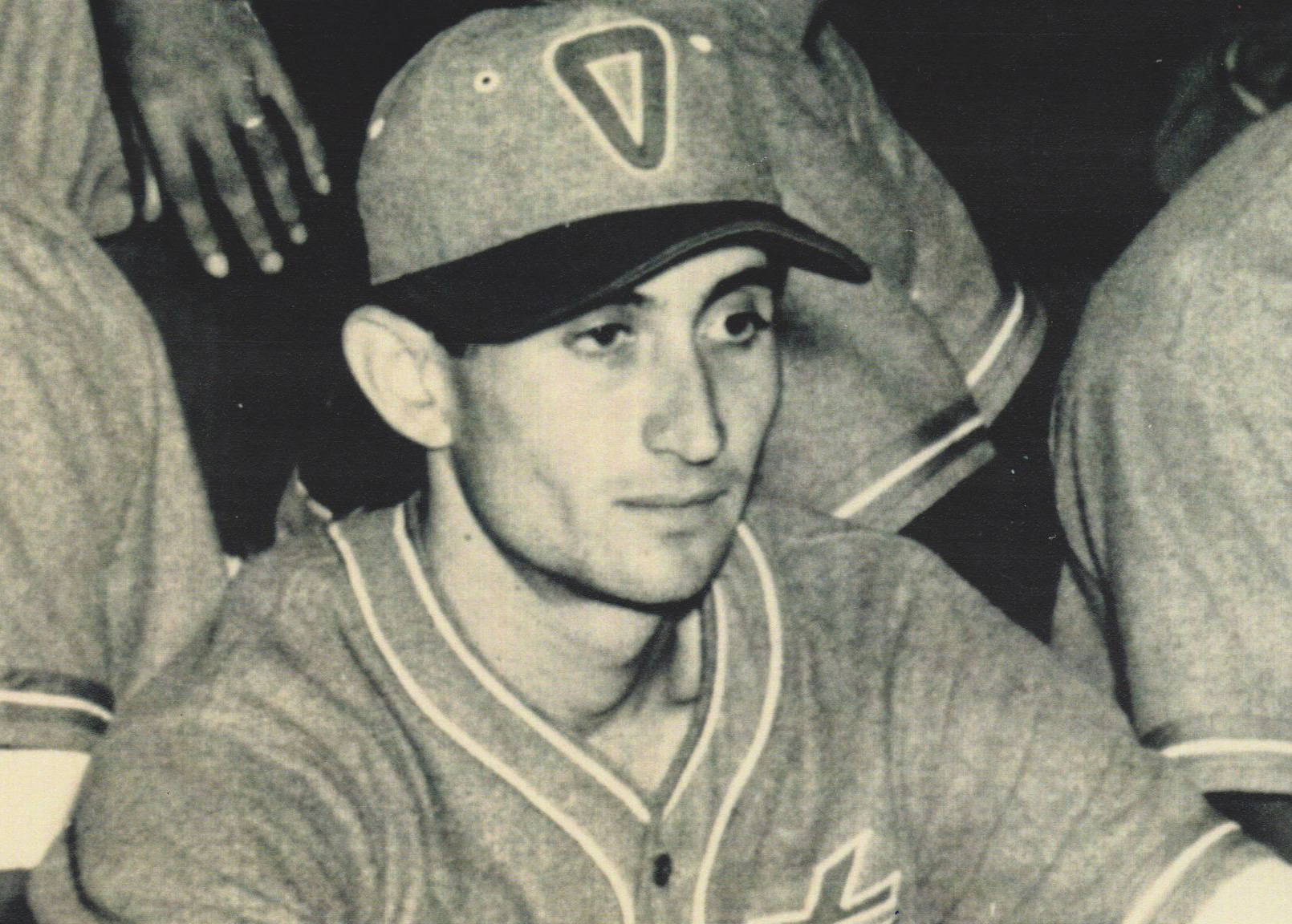 Recently, Cuban-born Jose Zardon – oldest living member of the Washington Senators – passed away. The picture of Zardon that accompanied the obituary I read was of course black and white, and showed Zardon in a 40s-era uniform of a uniform I was unfamiliar with. The cap had an odd triangular "O", and the tone of gray was much darker and richer than how the standard road gray usually shows up in black and white photographs of the period. The first puzzle to solve was the team. Even though the view of the lettering on the jersey was only partially visible I concluded that it said "Oriente" – a province in Cuba. However, which Oriente? The modern Cuban Oriente team only came into existence after Fidel Castro replaced the professional Cuban League with an amateur system in 1961. A check of my Cuba files reminded me that a rival Cuban league – the Liga de la Federacion – played for one season (1946-47). The new league moved into La Tropical stadium (which I visited in 2015) after the Cuban League abandoned it for the new Gran Stadium. Photographs from this league are almost non-existent, but sure enough there was an "Oriente" club in the league. Further digging turned up an article that talked about Oriente wearing blue uniforms to try to capitalize on the loyalties of Almendares fans. (Almendares was one of Havana's top two teams, and the color blue was always associated with them). This information explained the "off" tone of the gray in the photograph, and based on that and some other information I had about the team, I was able to determine with a reasonable degree of certainty what this cap looked like, and offer it to you. And though this somewhat unusual-looking cap may not turn out to be one of our top sellers, I love the fact that Ebbets the only place in the world where you can find a cap from a team and league that had it's very brief day in the sun 70 years ago and was never heard from again.
---
Brooklyn Tip-Tops 1914 - Pick #2
IIn addition to Cuba, the Negro leagues and the Federal League pose unique research challenges. Original uniform artifacts are extremely rare, of course, but in addition to that, even the available photographs can be of extremely low quality. Although the Brooklyn Tip-Tops existed for a mere two seasons (1914-15), they wore at least three hats, all of which we have offered at one time or another. A photograph with much higher resolution than what is normally seen recently became available, and offered clues (if you know what to look for) that made us change our mind as to what kind of hat Brooklyn wore in 1914. If you look carefully at the photo, you can see (particularly in the player at the right) that this is an 8-panel hat. The 8-panel (instead of the normal 6) was a variation that was available from cap manufacturers roughly through the late 1930s, when it fell out of favor.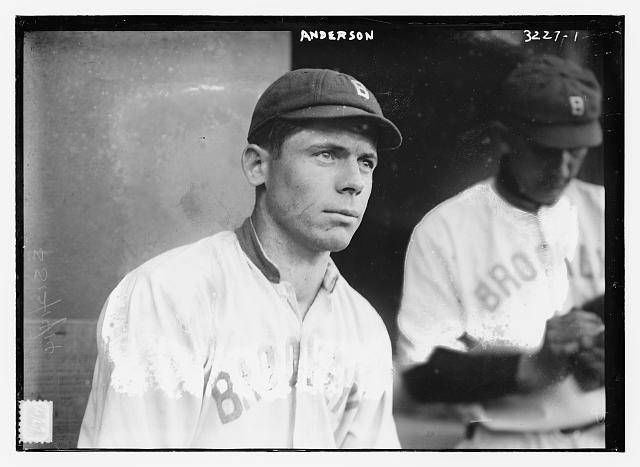 ---
Philadelphia Stars 1940 - Pick #3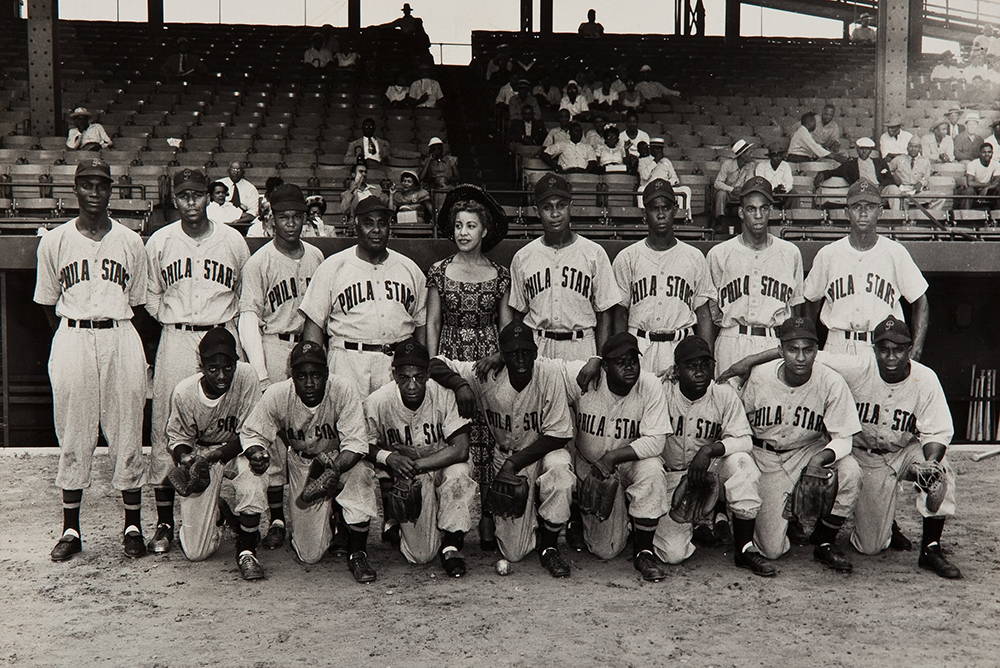 We had thought we had seen every possible Philadelphia Stars (Negro National League) cap in our 30 years of doing this, but when I recently saw a photo of the 1940 club that had managed to elude us all those years and zoomed in, I nearly fell off my chair with excitement. In it, the team is wearing a cap with an elegant script "P", rather than the rather boring plain block "P" usually seen.
---
Perhaps what is most satisfying to me is that unlike other clothing companies who work seasons and months ahead, we are able to take our findings and share them with you in as a little as a few days. It's always a pleasure to go from research to a living, breathing, wearable item. It feels literally like making history come alive.
~ Jerry Cohen, President