When it comes to a select group of the Ebbets Field Flannels family choosing the Ebbets Top Ten Negro League Jerseys, the words above written by William Shakespeare in "Love's Labours Lost" from 1588 couldn't ring any truer….
Since founder Jerry Cohen whipped up his first batch of wool jerseys a little over 30 years ago, Ebbets Field flannels has lovingly and meticulously produced hundreds of Negro League pieces as part of their ever growing catalog of historically accurate baseball flannels. In honor of Black History Month, Jerry, Production Manager Kevin Gates, Marketing & Creative Director Hallie McGee, College Coordinator Andy Hyman, and Graphic Designer Toron Smith have put together their very favorites and we're going to share them with you now.
---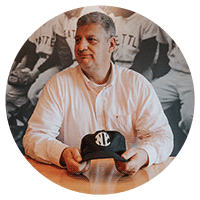 JERRY COHEN, Founder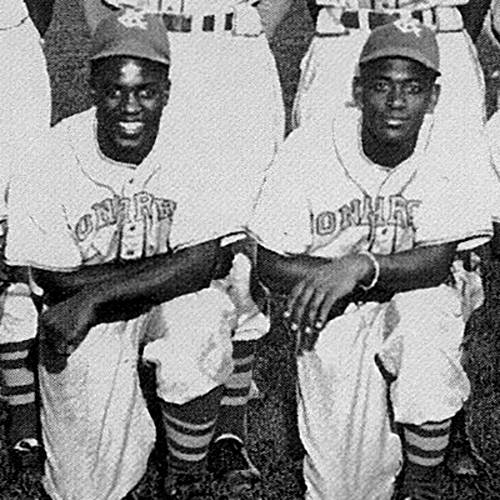 "Significant because it was Jackie Robinson's only year in the Negro leagues. His teammate was legendary pitcher Satchel Paige. The jersey is also interesting because the road uniforms had a completely different color scheme than the home uniforms of the same season (navy and gold instead or red) - a fact we would have been unaware of if we hadn't seen an original uniform from the team. Robinson was #23 on the road, but #5 at home!"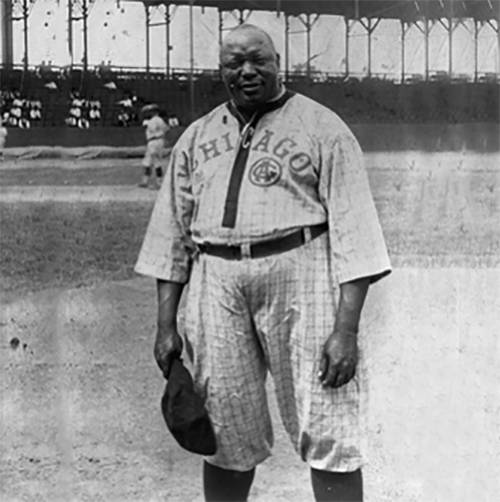 "Significant because Rube Foster was such a historic figure. He owned, managed, and pitched for the American Giants, and he also founded the first Negro National League (in 1920). The jersey itself is rare because of the "crosshatch" pinstripe flannel used. We have only seen this fabric a couple of other times, most notably in the Brooklyn Dodgers' uniforms of 1916-17."
---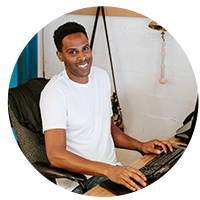 TORON SMITH, Graphic Designer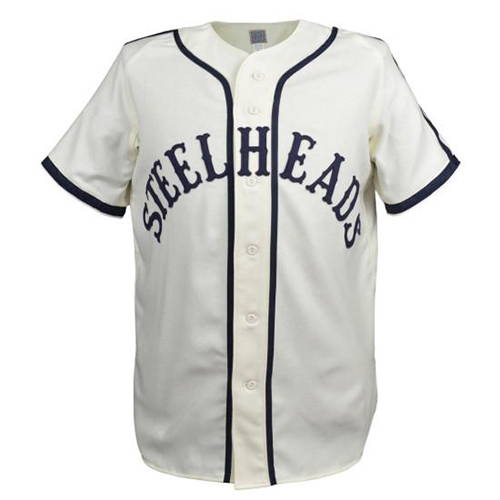 " One of my very favorite flannels in our roster. The navy blue fancy font style lettering captures that specific era of design perfectly. Even though the team lasted only one season, the fact that it's also a Negro League team based in our hometown of Seattle, WA makes it a real stand out. That, and being named after a variety of Salmon! "
" This flannel represents everything that's right in design. It's strong without being overbearing. It's classy without being underwhelming. On top of that, the script lettering is something to behold. And I must add that Panthers of any kind are bad a**. "
---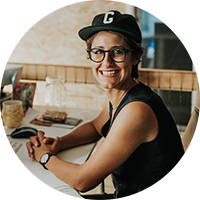 HALLIE McGEE, Marketing & Creative Director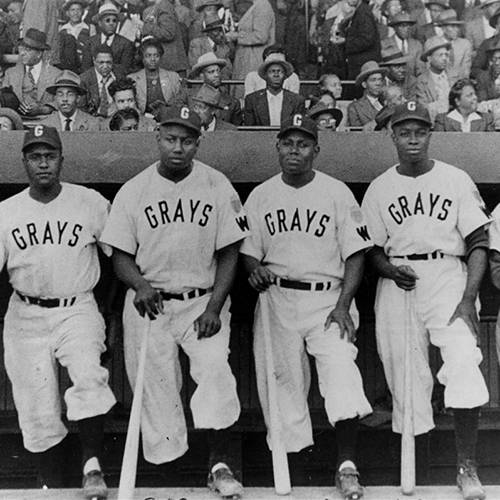 " I really like the simplicity of the jersey, the patch on the high shoulder and below it. It's also cool that our jersey features #18 which belonged to the player with one of the best nick-names in sports history - Cool Papa Bell! "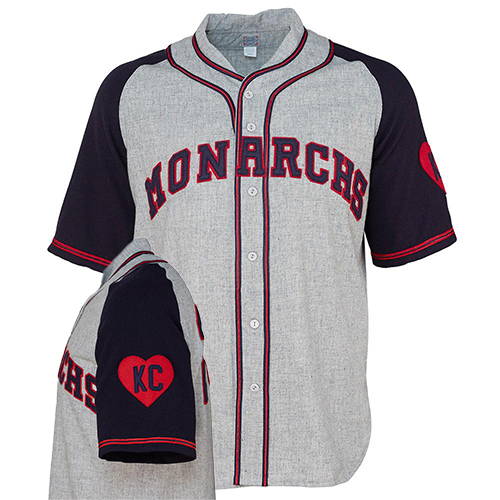 "This one for the arm patch as well, and another great nickname for another great player – Leroy Robert "Satchel" Paige who wore #25. I appreciate the playfulness that a heart represents. I guess you can say I'm literally wearing my heart on my sleeve with this choice!"
---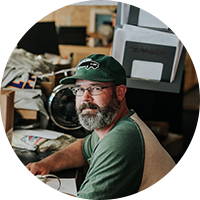 KEVIN GATES, Production Manager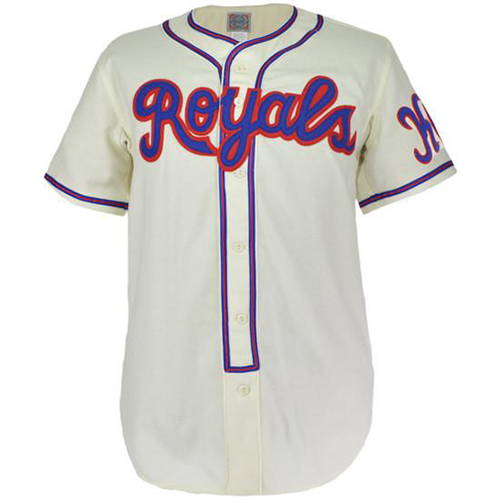 " Being a KC boy, I love to sport the hometown. Tons of compliments and minds blown while wearing it a Kauffman Stadium. In my early 20's, I helped with some renovation work at the Negro League Museum which is located in Kansas City, so this jersey really connects me to my own personal history as well as the Negro Leagues history. Working at Ebbets and owning this jersey brings it all full circle. "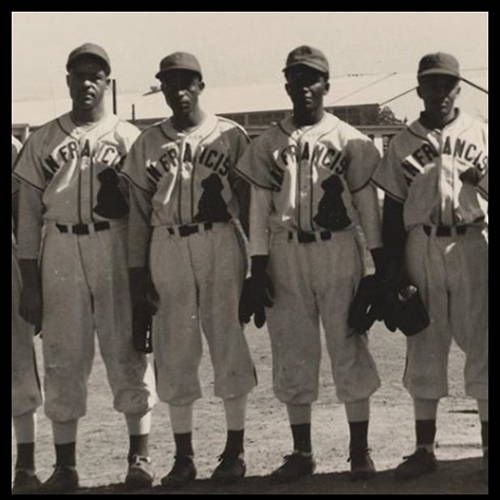 "My favorite part about any jersey comes down to two things – story and stitching. In my view, you can't beat a beautiful chain stitched patch and an interesting story. This flannel has both. The patch looks more like a cub than a sea lion because it really is. The Sea Lions purchased uniforms previously used by a semi-pro team called the San Francisco Cubs and voila, the cub is now a sea lion!"
---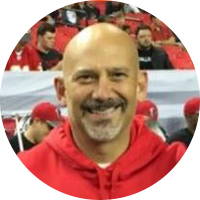 ANDY HYMAN, College Coordinator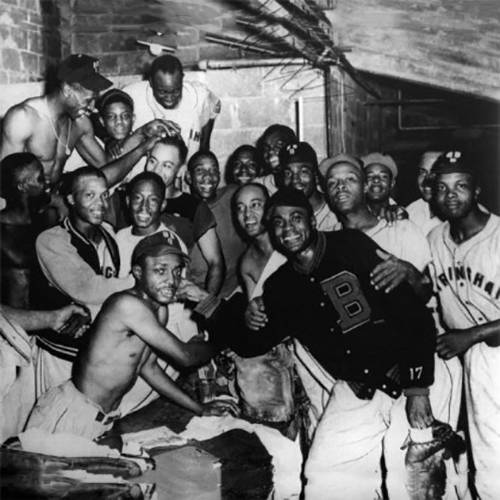 "I was an avid Willie Mays fan growing up as a kid, and read "The Baseball Life of Willie Mays" at least 2 dozen times during my youth. I never gave much thought to his playing days in the Negro Leagues that I read about until I stumbled across the Ebbets jersey in a catalog one day. I was flat out amazed that one was in existence, and made my very first authentic wool jersey purchase right then and there. Say Hey !"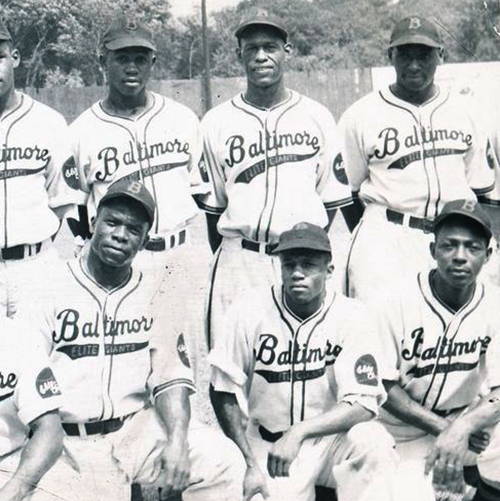 "Everything about this jersey is just pleasing to my eye. The over-sized baseball patch of a baseball on the sleeve, the tail-sweep design on the front and the contrasting colors make for a killer combo. Future Brooklyn Dodger Hall of Fame catcher #28 Roy Campanella an added bonus!"