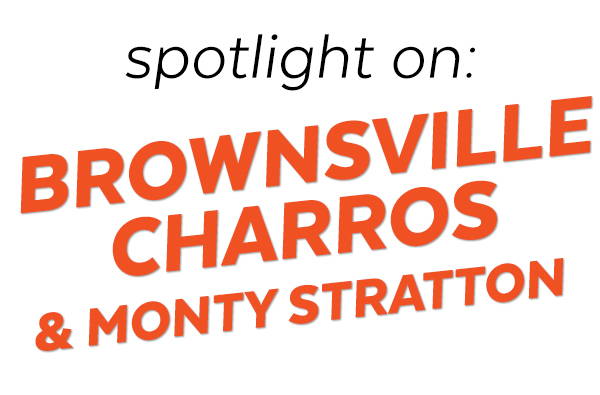 EFF Founder Jerry Cohen, gives us a brief history of our latest jersey release, the Brownsville Charros 1951 Home Jersey.
It's fascinating what I find when going through photos and baseball reference books while researching obscure baseball history. After all, we like to say that there's a story behind every jersey we make – and there is – it's just that sometimes the story is pretty thin. What we often have to work with is just a few stats out of a minor league record book, or some names in a lineup. But often the digging is worth the effort, and we are constantly surprised by the twists, turns, and serendipity of baseball history. Such was my delight when researching one of our new flannels, the Brownsville Charros of the 1950 Class C Rio Grande Valley League. If you are a James Stewart fan (or merely a baseball history fan) you might be familiar with the 1949 film "The Monty Stratton Story" in which Stewart depicted the former White Sox pitcher Monty Stratton. Stratton was a five-year veteran of the Sox when his pistol misfired while hunting rabbits in the off-season. His leg was amputated the next day, and his baseball career seemingly over. After spending a couple of seasons coaching and pitching batting practice for the White Sox (and attempting to join the army in World War II), Stratton became determined to make a comeback, wooden leg and all.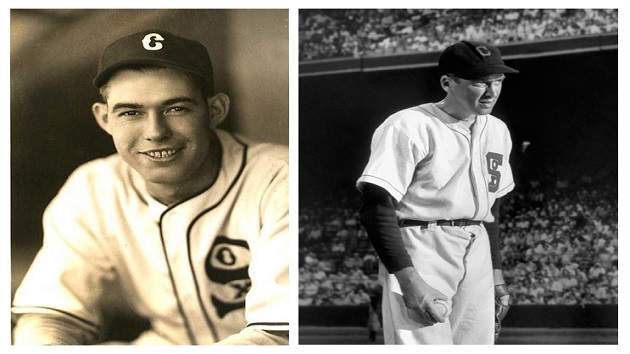 Monty Stratton and Jimmy Stewart
---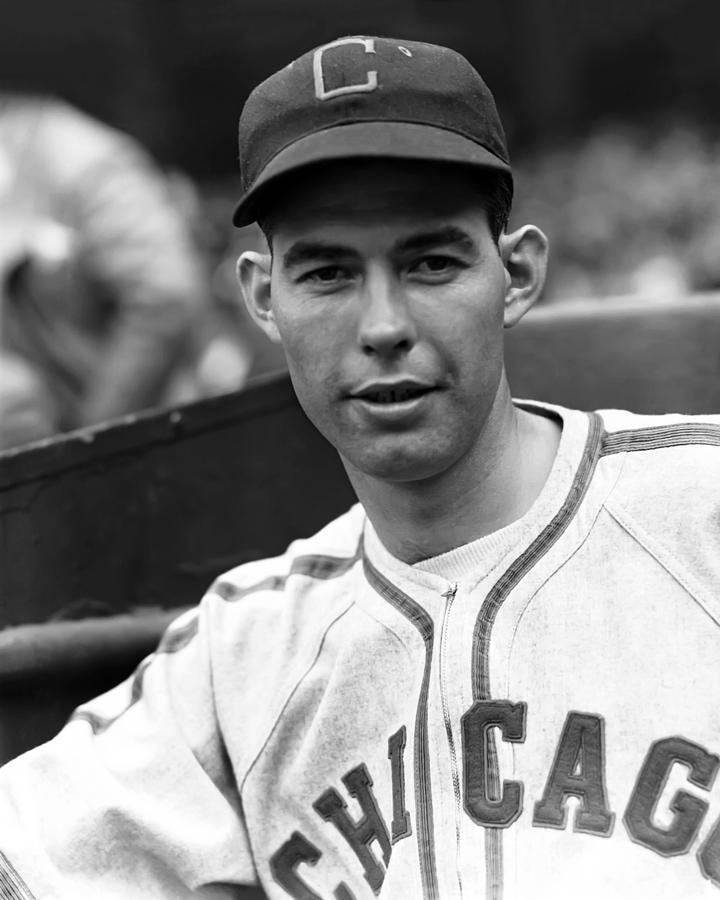 Monty Stratton for the Chicago White Sox circa 1938
---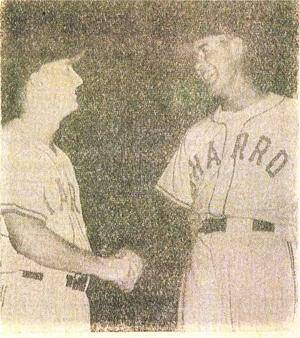 Monty Stratton in his Charros Jersey circa 1950
Although he did not again play at the major league level, in 1947 Stratton joined the Sherman-Dennison Twins of the Class C Big State League, and managed to go 18-8 with a 4.17 ERA. Stratton was able to pitch and field his position. Stratton had a lengthy career in the minors, in his later years mostly signing one-day contracts, which included an appearance for Brownsville in 1950. He relied on a trick pitch called "the Gander". (I have not found accounts of his hitting in those pre-DH days). After Stratton sold his story to Hollywood, Gregory Peck, Robert Taylor, and Van Johnson were reportedly considered for the role of Stratton until the studio settled on Stewart (Agnes Moorehead played Monty's mother, although she was only eight years older than Stewart). So, we are proud to welcome to the "family" our 1950 Brownsville Charros Monty Stratton jersey!
Author - JERRY COHEN

Founder, EFF Inc.
---